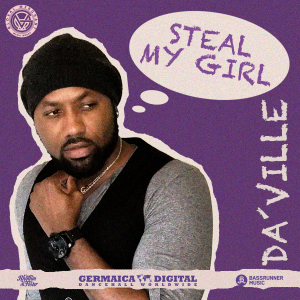 Jamaican Crooner DA'VILLE is branching out to Europe. With a first street single called "Steal My Girl" – a cover of the ONE DIRECTION uber-hit of the same name – the singer is starting to co-operate with some of Europe's most respected companies.
From now on, Vienna's BASSRUNNER MUSIC will be handling all management related issues. RHYTHM & FLOW from Barcelona will be booking shows and appearances of DA'VILLE in Europe on an exclusive basis. And last but not least the production process for a new brand studio album has just started. This album is expected for Spring 2016 and will be released by – u guessed it – GERMAICA DIGITAL.
In the meantime enjoy the video on the REGGAEVILLE YouTube channel: Da'Ville – Steal My Girl (Official Video)
To celebrate the new venture "Steal My Girl" will be available as free download for a limited time here on germaica.net: Download now.
Link Up: