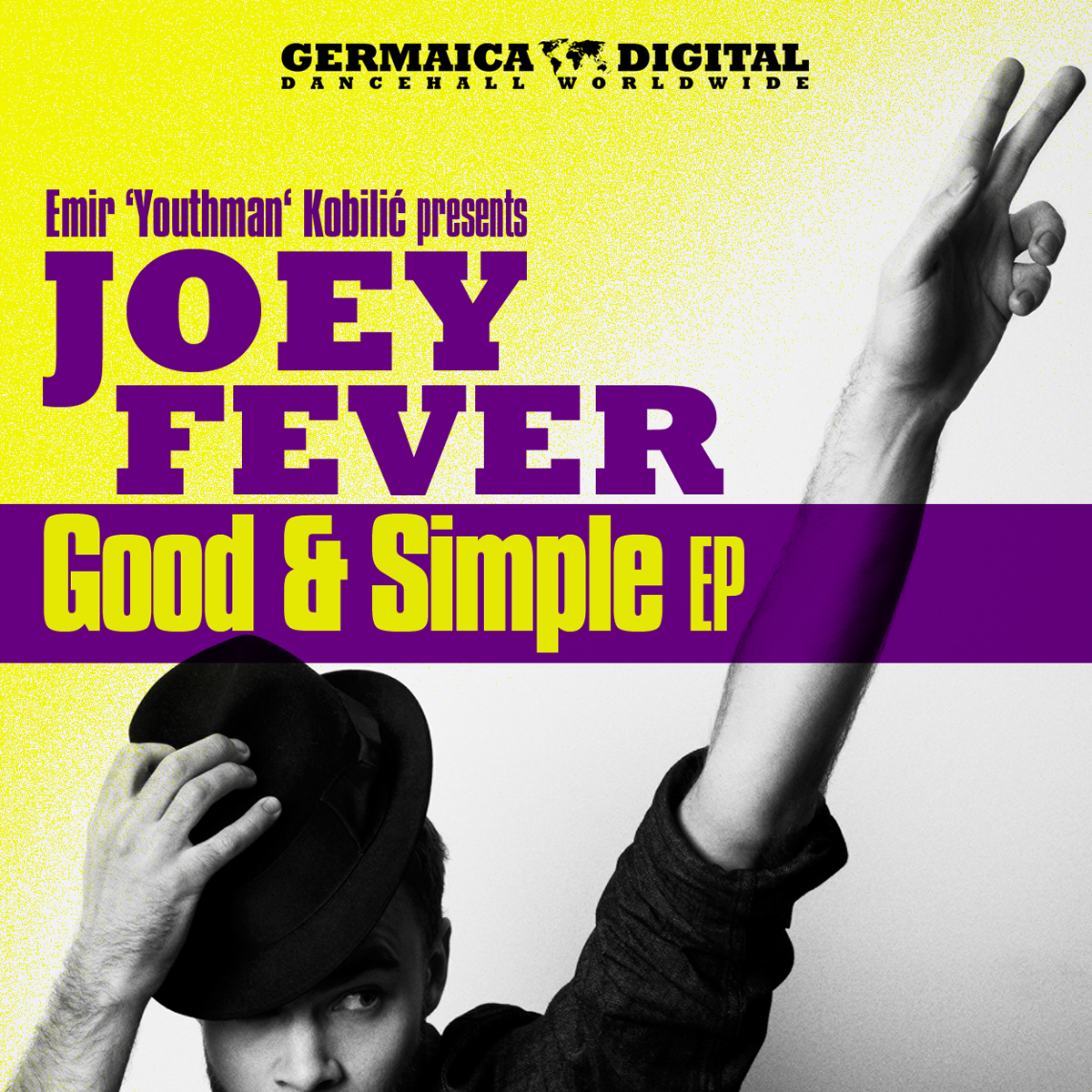 JOEY FEVER – born and raised in Stockholm/Sweden – has been active as a Reggae/Dancehall artist since the beginning of the millenium, working with different selectors and sound systems. Around 2006 he started focusing on his solo career. JOEY FEVER has released a series of singles on different labels. Some of his best know songs are SWEETNESS, TELL IT TO MY HEART, ME NUH FOLLOW DEM and the combination tune YOUNG GUNZ with Swedish Dancehall superstar MILLION STYLEZ.
He has been touring Europe reaching out to audiences in more than 10 different countries. Last year JOEY FEVER released his debut album IN A FEVER on Reggae legend TIPPA IRIEs label "Lockdown Productions".
In 2012 he has teamed up with his good friend EMIR "YOUTHMAN" KOBILIC who is concidered one of the rising stars among Swedish Producers and is also both singer and producer of his own group SANJIN & YOUTHMAN – who just dropped their debut EP BALKAN DANCEHALL (GERMAICA DIGITAL).  YOUTHMAN has produced all six tracks on this EP.
Get ready for the future of Swedish and European Dancehall! It's GOOD & SIMPLE like that…
Check the current Joey Fever single "Ti-Li-Boom" on YouTube
***
Title: Emir "Youthman" Kobilic presents: Joey Fever – Good & Simple EP
Artiste: Joey Fever
Feature: Sanjin
Format: EP (Digital)
Label: Germaica Digital
Producer: Emir "Youthman" Kobilic for Germaica Digital
Musician: Emir "Youthman" Kobilic
Master: Emir "Youthman" Kobilic
Release: May 01st 2012
Distributor: mp3.soundquake.com
***
Link Up: