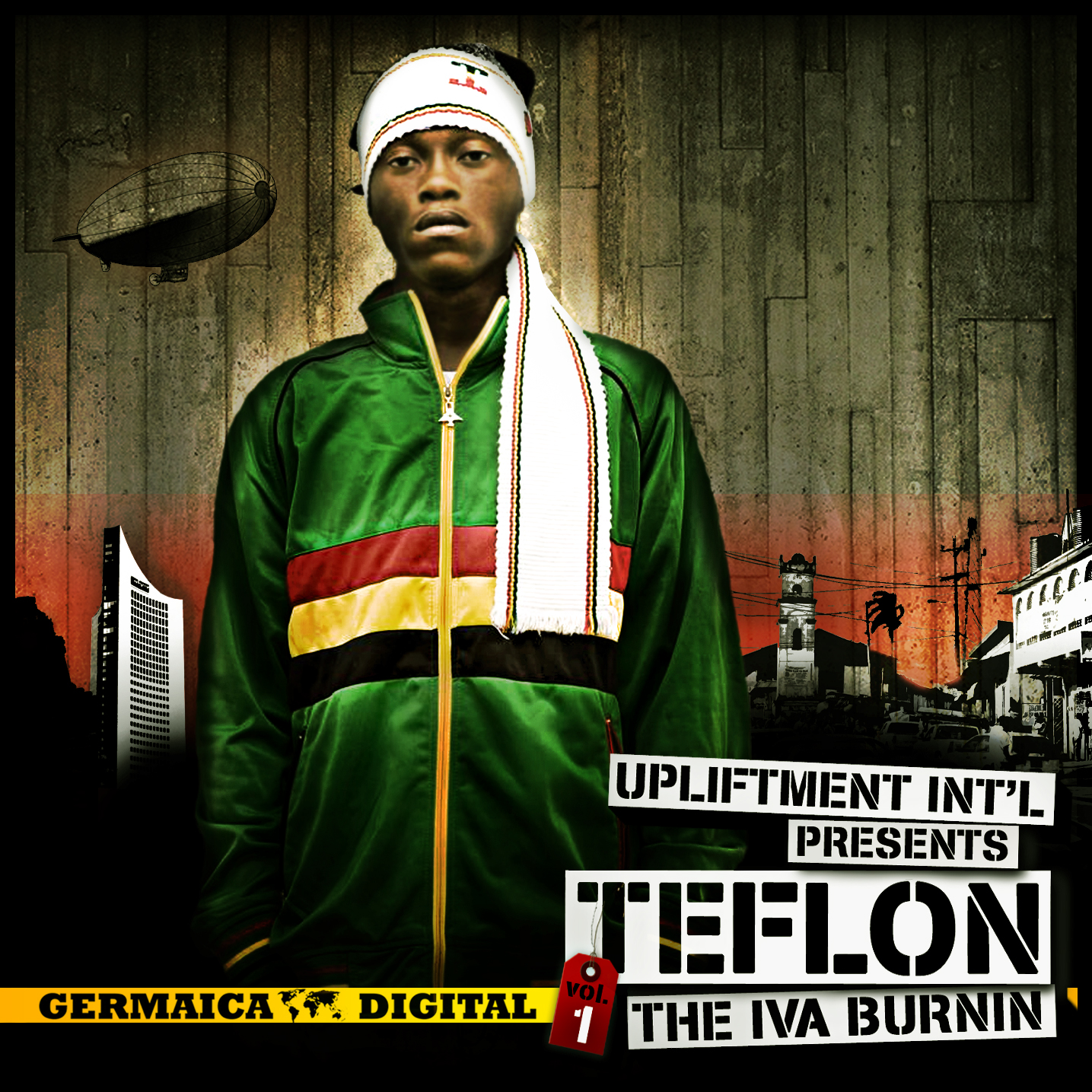 Leipzig's finest UPLIFTMENT INT'L is not just a serious juggling force but as well more and more becoming a top adress for superb mixes. Now the sound simultaneously releases it's second Artiste Mix "Di Iva Burning" by Jamaican newcomer TEFLON as well as the sequel of last year's successful "Spr1ng Dropz" Mix.
TEFLON an artiste in the tradition of the early SIZZLA delivers a set of 28 tunes and dubs introducing his skills to the European Reggae massive. Compiled and edited by UPLIFTMENTs main selctor FLO this mix should satisfy all people who like strong songs as well as a powerful delivery…
TOM-A-GIDDEON new selector on UPLIFTMENT – coming from Thuringia's BLUE BLUNT sound – delivers after "From Way Back When" already the second mix for his new sound. Some real killer dubs like DELLÉs "Fly Away" – with this blueprint for UPLIFTMENT INT'L the SEEED crooner is actually launching his solo career… so memba where u heard it first!!! – or MAIKAL Xs "Best In You" kick off this mix which contains all the current One Drop productions rated and celebrated by the cru… So for sure the zeppelin rises once again with those extraordinary mixes!
Link up: