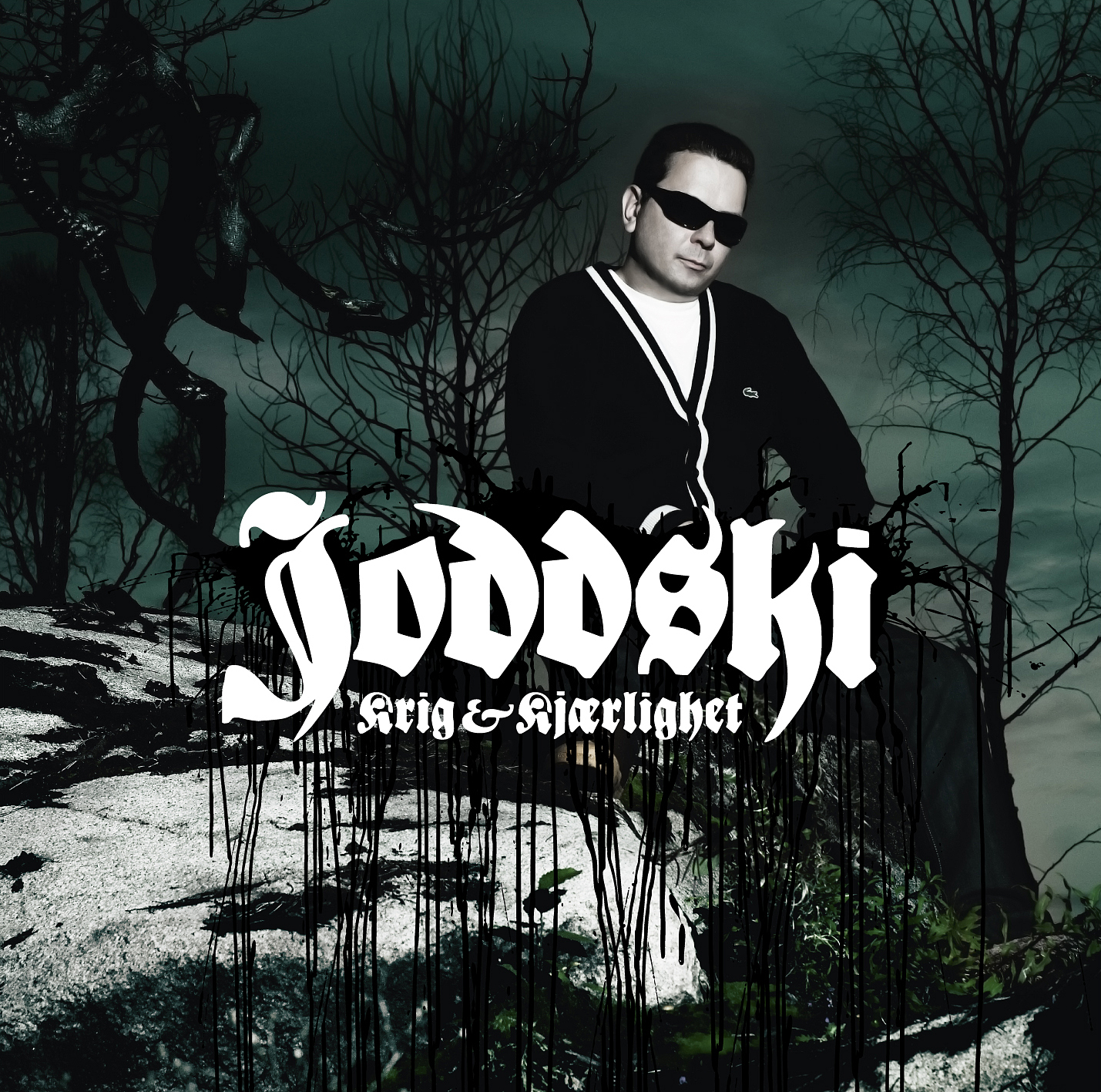 English version below…
JODDSKI har etter deltakelsen i Det Store Korslaget, hvor han kom til semifinalen, en haug med internetthits og forrykende liveshows med bandet sitt endelig sluppet sitt debutalbum som soloartist. "Krig & Kjærlighet" gikk rett inn på første plass på iTunes og nådde opp på åttende plass på Norges offisielle albumliste. Albumet har fått stort sett strålende kritikker, heriblandt 5/6 i et halvt dusin av landets største aviser. Plata er spilt inn i Oslo og i GERMAICA HQ i Leipzig, og inneholder riddims fra folk som PHARFAR (DK), TOMMY TEE (NO), BOB ONE (PL) og Breakmechanix (SE).
Nå gjør JODDSKI seg klar til å dra ut på turne med bandet sitt, og han er allerede bekrefta til flere festivaler i Norge i sommer. Sjekk datoer her www.myspace.com/joddski og her www.joddski.no.
English version:
After his participation in TV-show "Battle of the Choirs", where he reached the semi-finals, a ton of internetthits and blazing shows with his new live band, JODDSKI has now finally released his debut soloalbum. "Krig & Kjærlighet" went straight to No.1 on Norwegian iTunes, and reached as high as No.8 on the official album chart. The album has received magnificent reviews, amongst these 5/6 in half a dozen of the countrys biggest newspapers. "Krig & Kjærlighet" is recorded in Oslo and in the GERMAICA HQ in Leipzig/Saxony, and contains riddims from producers like PHARFAR (DK), TOMMY TEE (NO), BOB ONE (PL), or BREAKMECHANIX (SE).
At the moment, JODDSKI is getting ready to go on tour with his band, and he is already confrimed for a number of prestigeous festivals this summer.
Link Up:
Buy the JODDSKI CD analogue here:
Or digital here: