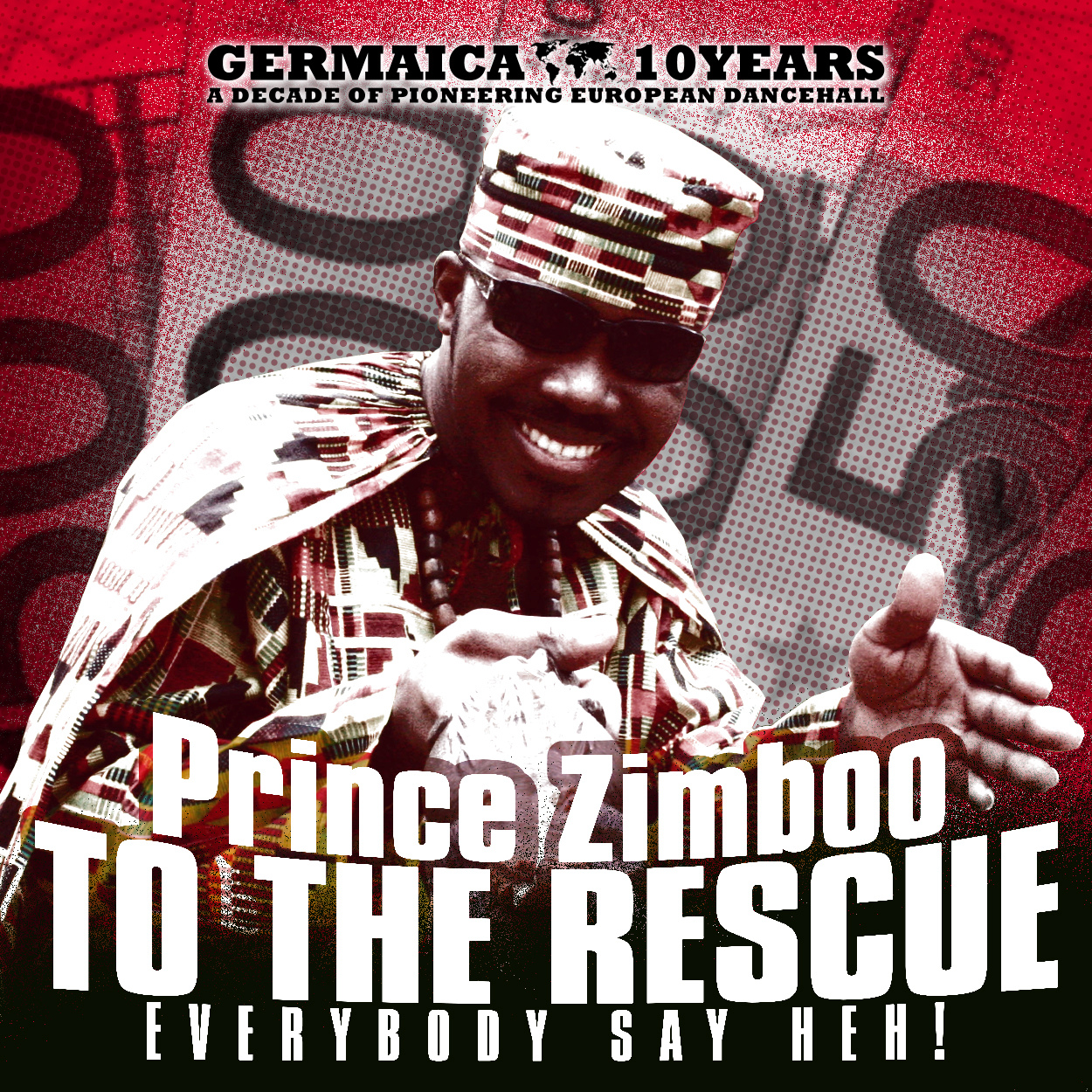 In these dreadful times when nothing seems to be the same anymore, one man comes to rescue the world and to relieve from all pressure: PRINCE ZIMBOO!
Originating from Dbush in Africa via the Mekka of Dancehall Kingston to the labs of GERMAICA, where PIONEAR provides the perfect background for a simple solution:
"Everybody say heh!"
The dubplate version of the song is featured by many top-sounds for some time already, now the propper release is here! This single on PIONEARs new digital outlet features the original mix on the "Leipzig" Riddim as well as astonishing remixes by PRINCE ZIMBOOs comrade SANI SHOWBIZZ and German remix-wizzards SO SHIFTY…
From today you can get the release at all major download platforms!
Title: To The Rescue (Everybody Say Heh!)
Artist: Prince Zimboo
Producers: Pionear/Sani Showbiz/So Shifty
Label: GERMAICA DIGITAL
Release: June 18th 2010
Link Up: