Nach zwei Jahren und zwanzig Shows, war es ein Ausstand nach Maß… Zuerst das mittelgermaikanische Soundtreffen mit 6 Gastsounds und -selectoren und anschließend das dritte "Fly High! Xtra!!" mit dem Jamaican Top Artiste KONSHENS… Nachdem sich die UPLIFTMENT INT'L Crew mit diesen außerordentlichen Shows aus der zweiten "Fly High!" Saison verabschiedet hat, laufen die Planungen für die dritte bereits auf vollen Touren und es stehen einige Neuerungen an…
Mit dem liebevoll "Kartoffelkeller" genannten "Frühauf" verabschiedet man sich von der Undergroundlocation der ersten zwei Jahre und zieht in die nagelneue "Halle D" des "Werk II" in Connewitz um. Aber auch inhaltlich stehen die Zeichen auf Veränderung, hat doch die Publikumsresonanz, besonders auf DJ FLOs letzten Mix "Skydiving" gezeigt, daß Leipzig musikalischer Vielfalt positiv gegenüber steht.
Und so wird das bekannte "Fly High!"-Programm über Dancehall, Reggae, Hip Hop & R'n'B hinaus von nun an noch globaler. Die gesamte Bandbreite der Urban Bass Music soll es von nun an in der "Halle D" geben, und mit Hilfe monatlicher Specials präsentiert werden.
Zum Auftakt wird das besonders deutlich. Denn wenn am 10.9. die neue Location eingeweiht wird, dann mit einer von Werk II und GERMAICA DIGITAL präsentierten eintrittsfreien Grand Opening Party, die das komplette musikalische Spektrum der zukünftigen Dances zeigt. Neben dem Gastgeber UPLIFTMENT INT'L, der sein klassisches Dancehall Set heute mit Balkan Beats und Ghetto Tech erweitert, geht der Hamburger BIGGA T ins Rennen, Produzent des hochgelobten Remix-Teams SO SHIFTY. Er wird die momentan angesagten Tracks in Sachen "Tropical" an den Start bringen. Als ehemaliger Chefselector des Schwergewichtssound SOUND QUAKE bürgt er für Mixing Skills der Xtra-Klasse. "IT'S YOURS" Begründer BOOGA wird mit einem Mix aus Bassline, Fidget und UK Funky antreten, mit dem er diverse Leipziger Partyreihen wie "Rave Royal", oder "Pasha's Pleasure" rockt. BOOGA wird gleichzeitig auch die Brücke zu BASE von der ULAN BATOR Crew, dem Drum & Bass- und Dubstep-Protagonisten des Abends schlagen. Als langer Weggefährte von UPLIFTMENT, ist er bekannt dafür, Leipzig stets mit neuen Grooves zu versorgen. Mit D-FEKT, der in letzter Zeit auch als Beatbauer von z.B. MORLOCK DILEMMAS "Eiserner Besen" Aufsehen erregt, kommen Hip Hop und Baile Funk auf den Floor der "Halle D" und machen so den ersten Abend des "New Fly High!" komplett.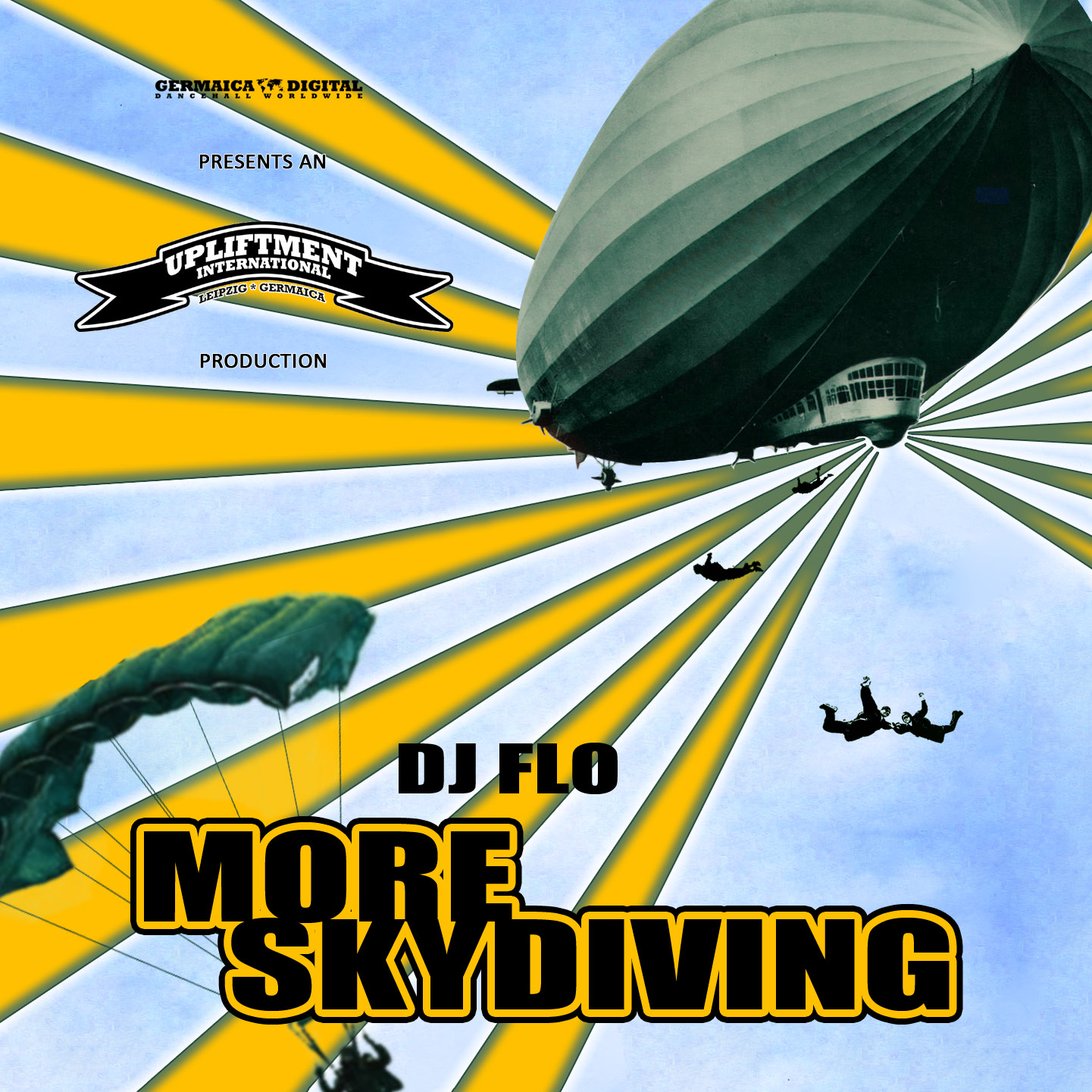 Die Bordbetreuung wird wie bereits in der Location der ersten Stunde von der "Ranks Bar" übernommen, die neben exklusiven "Fly High!"-Klassikern wie dem polnischen Kirschwodka "Wisniówka" ein nochmals erweitertes Angebot internationaler Spirituosenspezialitäten auffahren wird. Checkt also am 10. September ein, für die Saisoneröffnung und Euren kostenlosen ersten Erkundungsflug des Global Bass in der "Halle D"!
Um die Wartezeit zu überbrücken und denjenigen, die mit dem "Fly High!" Sound noch nicht vertraut sind einen Vorgeschmack zu geben, könnt ihr "More Skydiving", die Fortsetzung des spektakulären Global Bass Mixes von UPLIFTMENT INT'L Selector DJ FLO in der GERMAICA Downloads Sektion oder hier laden…
… so all Fly High!-, Upliftment-Ultras- and Leipzig-Party-Crew line up for the start of
yet another season of Leipzig's baddest Dance!
Link up: