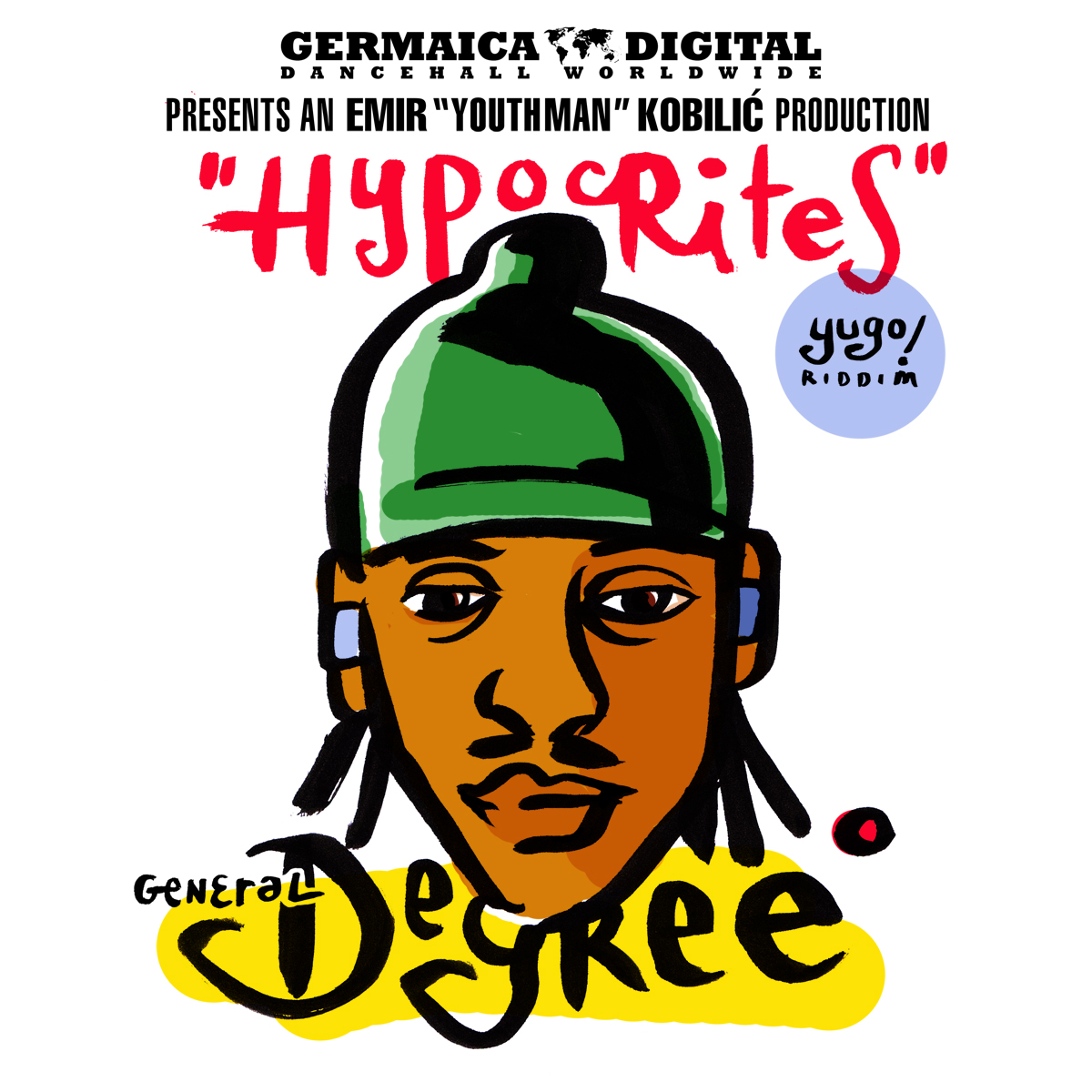 GENERAL DEGREE aka SNAPPLE DAPPLE is back! After a 4 year hiatus the charismatic entertainer returns with a bang!
HYPOCRITES on the EMIR "YOUTHMAN" KOBILIC Riddim YU GO! shows DEGREE in his best shape. A catchy hook, razor sharp lyrics and an unmatchable delivery… That's what his fans were waiting for.
This one is the first single of the YU GO! WORLD WIDE Riddim to be released this fall on GERMAICA DIGITAL. It will be also featured on DEGREEs upcoming album SNAPPLE DAPPLE VOL.1.
YU can listen to HYPOCRITES on our soundcloud and on our YouTube channel.
YU can buy General Degree – Hypocrites on iTunes.
GENERAL DEGREE will be touring Europe between November 22nd and December 23rd. His brand new album SNAPPLE DAPPLE VOL.1 is available digitally here.
***
Title: Hypocrites
Artiste: General Degree
Format: Single (Digital)
Label: Germaica Digital
Producer: Emir "Youthman" Kobilic
Mix & Master: Tobi Fresh
Release: Sep 28th 2012
Link Up: