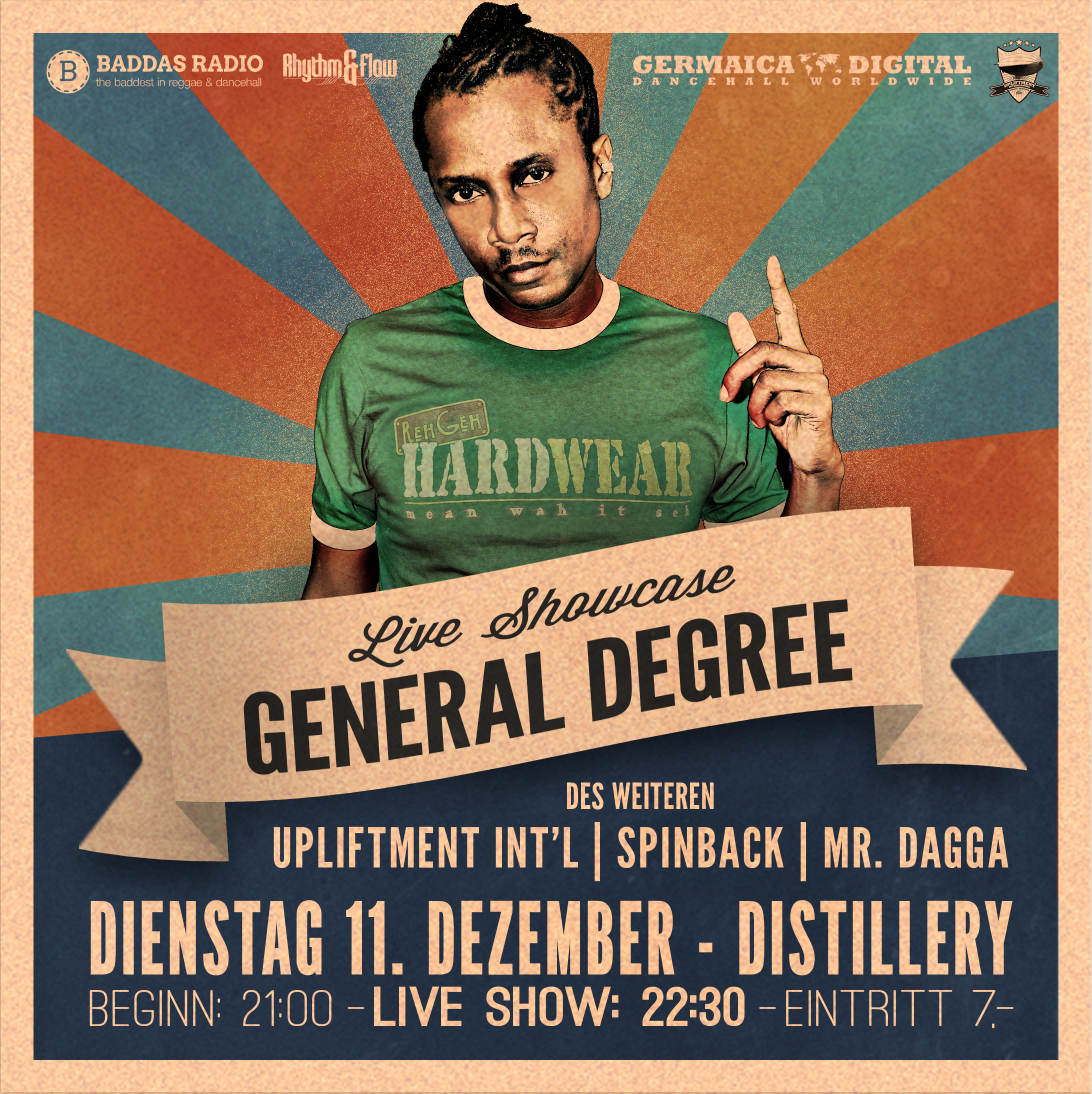 Heute, zusätzlich zum Live Showcase von GENERAL DEGREE in der Distillery, wird das unglaubliche wahr:
THE RETURN OF THE ORIGINAL FAR EAST SOUND!
Leipzigs Dancehall Originator kommt anlässlich der SNAPPLE DAPPLE TOUR – EUROPE 2012 zu einem einmaligen Set zusammen, und Selector GENERAL RALF hat die Vinyls breits geputzt:
"Ich habe hier 18 Jahre lang die Maxi-Version von GENERAL DEGREE – THE PIANIST aufbewahrt. Das ist der Song, der mich dazu gebracht hat, den Reggae in die östliche Welt zu bringen… Sag' dem Herrn Butt, dass ich erwarte, dass er heute Abend neben mir am Plattenspieler steht, mit dem Mikro in der Hand, und das Lied zur Version singt…".
Wenn also noch irgend jemand Zweifel hatte, daß es heute Abend spektakulär wird… Es wird noch viel spektakulärer!
#the_golden_age_of_dancehall_music
#general_degree_tour_europe_2012
#respect_where_respect_is_due
#18_years_far_east_sound_dec_2012
Link Up: